"Home Escape" weekend Package
From May 18th......
We can go out again!
But since you are not yet allowed to leave the province, we offer you, close to home, the opportunity to exchange your "temporary prison" for a few days in one of the beautiful rooms of La Posada del Angel where you can enjoy the culinary skills from chef and owner Alex. Take a quick look at our "Home escape package".
La Posada del Angel, located in Ojén, with many hiking possibilities nearby, offers two nights in one of the hotel rooms, an exclusive dinner on one day and a simpler dish of the day with dessert on the other day. The dinner will be served on your own private terrace. To celebrate our reopening and start of the spring season, we offer all couples a free bottle of cava or wine. The price for two nights with breakfast and two dinners starts at  € 145 p.p. depending on your choice of room type.
If you prefer a stay of one night including dinner, the price starts at € 155 per couple for two persons.
Consult with us about the availability of this offer.
Delicious dinner inclusive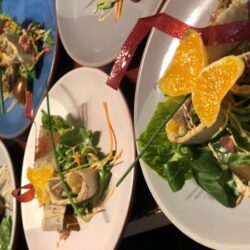 Your own private terrace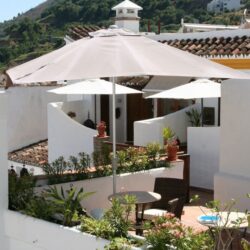 The Sierra close by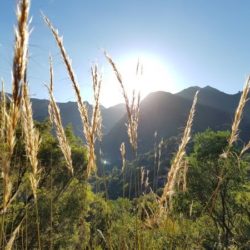 Stay informed
If you like to stay informed of the latest news in La Posada del Angel, the situation in Ojén, and the restart of activity companies, follow us on facebook.