THE COASTAL PATH ALONG THE COSTA DEL SOL, THE "SENDA LITORAL" (GR92), NEEDS COMPLETION IN 2020
This path, along 180 km of coastline, offers a special route along 14 places on the Costa del Sol. From the Balcon de Europa, in Nerja, to the Castillo de la Duquesa in Manilva. And that with the best weather in Europe.
The coastal path, made as a variant of the Camino del Rey inland, runs along promenades and cycle paths, along beaches, cliffs and natural locations between the cities and along places that add a special touch to the route, such as: the Cantales de La Araña , the Peñon del Cuervo, Punta Chullera, the Dunes of Artola, along the Río Vélez delta, the mouth of the Guadalhorce and the rocky part between Calahonda and Calaburras, in Mijas.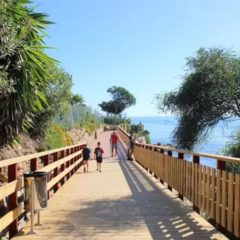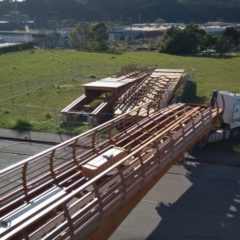 Furthermore, the path includes, among other historical sources, the series of 42 "Almenara" watchtowers along the coast of Malaga, as well as the Phoenician archaeological Vélez Málaga site.
According to Andalucia.com, 70% of the path is now completely ready. In the neighborhood of Marbella there are another 5 projects that will be tackled in 2020, from the arch of Marbella to Los Monteros. See which routes were ready by the end of 2019.
Cyclists
Not all parts are accessible for cyclists. In Estepona cycling on the promenade is forbidden, in Mijas not on weekends and in Marbella cyclists may ride a maximum of 10 km/hour.
Progress
We will follow the path in the coming period. Then we can see how fast the progress is. The video below was made at the beginning of 2019, while many pieces were tackled in that year.