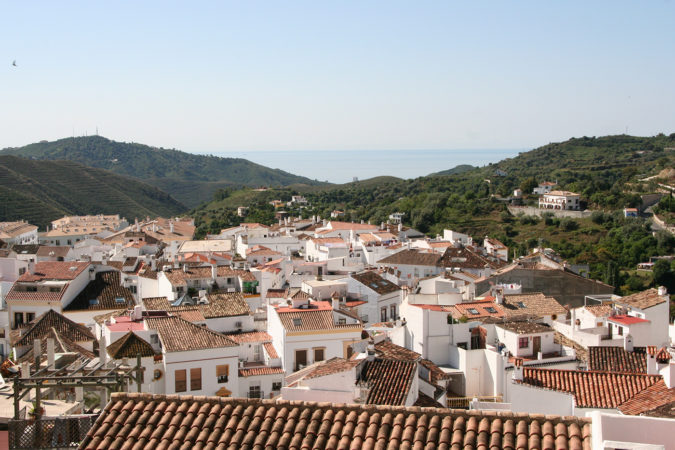 Ojén, one of the pueblos blancos
The white Andalusian village of Ojén is a good 10 minutes drive from Marbella and the coast of the Costa del Sol. Straight up in the Mountains.
This idyllic location offers the advantage of being close to the lively tourist scene that thrives in this part of Spain without having to be in the middle of it.
Driving along the last winding mountain road, the village suddenly appears before you, white against the green mountainside.
Authentic Spain
Despite the amount of tourism Ojén has been barely influenced. "This is still real Spain" as they say.
A village square where you can sit and enjoy your "Cafe con Leche" in the early morning or your ice cold glass of San Miguel in the late afternoon. Where the Spanish children are playing aroud the fountain. Restaurants where you can still fill the table with tapas for a reasonable price so much so that you don't need a meal afterwards!
Ojén has a large car park, directly next to the Centro Urbano , and less than 5 minutes walk from La Posada. The La Posada buggy can come and collect you there so that you don't have to find your way through a maze of small streets in your car – charming as they are!
The coast isn't the only thing which is quick and easy to get to from Ojén, but also almost 50 golf courses that are to be enjoyed in the Costa del Golf, Malaga airport and the national park of Sierra de las Nieves to name but a few notable things.