La Posada del Angel has 16 rooms. All recently refreshed with the authentic Southern Spanish character preserved. Brand new flat screens with a large number of foreign channels, refurbished bathrooms, air conditioning in all rooms, heating, free WIFI and the possibility of in-room tea or coffee.
Three rooms, at the top, feature a private terrace overlooking Ojén. However, we have several terraces all over the place for communal use.
Booking Policy
You can make a reservation directly by using the booking button. To make a request for availability you can give us a call or send an email. We will tell you about the availability of the room(s) on the specified day(s), as soon as possible (within 24 hours). Note that not all our available rooms are logged on the bookings sites.
Read more about the booking policy.
Book now online and get the best rate
You can reserve directly by using the BOOK NOW – button at the top right of the page.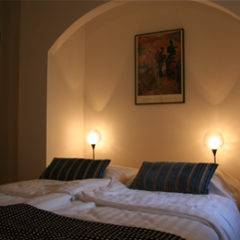 Comfort Room
This cozy room is slightly smaller than the rest, but with every comfort.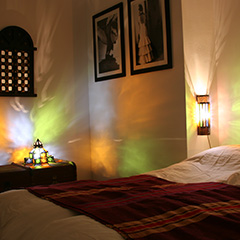 Comfort Plus Room
This charming double room has everything you need, they are situated close to the common sun terrace.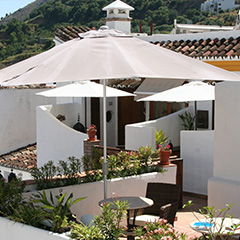 Terrace Room
The Terrace Rooms all have a small private terrace with table and comfortable chairs. The bathrooms of the Terrace Rooms all have a bathtub.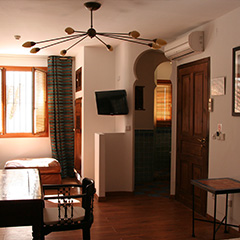 Superior Room
This  beautiful spacious room. Containing a double bed and a luxury sofa in the sitting area that we can fold out into a comfortable double bed of 1.60 m wide. A brand new bathroom and a small pantry.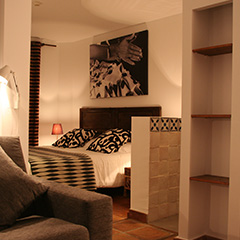 Junior Suites
This luxury room has everything you need and more. In one corner of the Z-shaped room is the bedroom with a double bed, on the other side in the sitting area a luxury sofa that we can fold out into a comfortable double bed of 1.60 m wide.