Here in Andalucia, there was no end to the long hot summer, which started just about in April. Now the heat has gone, although we still have temperatures above 20 degrees. Still wonderful to visit one of the beaches for the Sunday family lunch. For example, at  "Aqui te Quiero Ver " (A highly recommended Chiringuito). A disappointment for everyone who lives here, but great or our guests: we hardly had any rainfall.
Just two weeks ago the Feria took place, creating a great atmosphere. It went on until seven o'clock in the morning. And now, at the start of November, the village will celebrate the Chestnut Festival and after that the Christmas tree will be set up at the shopping mall in Marbella: Then it really becomes autumn and guests will spend their days in a different way. City trips, hikes, bike rides,…all are very popular.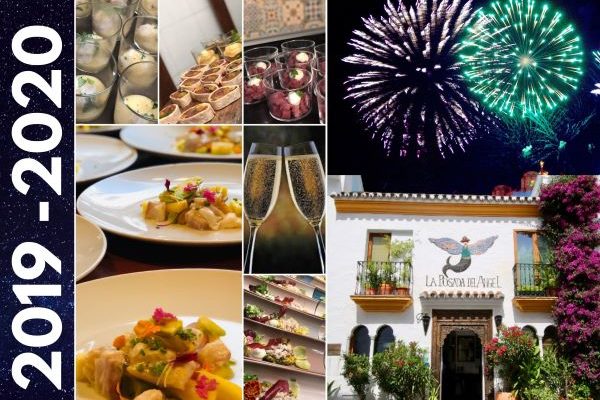 Nochevieja in Ojén
While the sun keeps shining, as we have said, we are already thinking about the turn of the year. New Year's Eve in the village is celebrated in a super large tent, placed next to the church. At twelve o´clock, you will eat 12 grapes according to tradition to assure you of happiness in 2020, after which the feast erupts and continues until the early hours.
After the success of last year, when our guests liked the party a lot,  we have put together a nice arrangement. Don´t wait too long, rooms go quickly!
In the evening, a nice ¨New Year´s Eve dinner¨ will be prepared in the hotel. On New Year's morning we serve a more extensive champagne breakfast, a little later than usual.
Busy summer
As new owners, we can look back at a busy first summer. It was exciting, sometimes tough. But thanks to the help of Ton and Helga and our fantastic colleagues Anna-ie, Richard and Veerle, it ran smoothly. Let´s not forget the ladies who help us every day to get the rooms nice and tidy: Saida, Claudia and Rosi. After all, a whole team is needed to make the hotel function as we like to have it.
From early April it was quite crowded with guests from almost all over the world. From New Zealand to Chile, from Latvia to South Africa. But of course mainly from Spain and the Netherlands: a little closer to home. The busiest month was August, fully booked almost every day, with a nice mix of couples and families with children. Nice comments and nice reviews: it seems we are on track in our first year.
We got  what we came for, more time for the kids, very nice guests that we could pamper: that's what we like. Nice conversations, beautiful encounters and impressive experiences.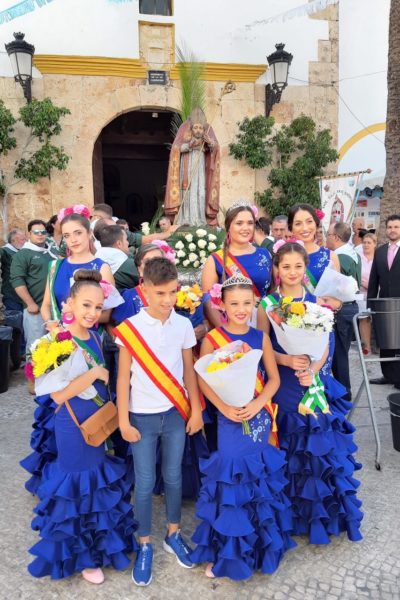 Development
We noticed this year that the former owners, Ton and Helga, left us an exceptional hotel, decorated to perfection. That´s why we were enthusiastic about it nine years ago already, when we visited for the first time. Easier to take the big step: Sell our beautiful restaurant in the Netherlands and move to Spain with our children.
Remodelling was not necessary: but we installed a new  "Kitchen" on the first floor. A place to cook while guests can watch over the shoulder and drink a glass of wine.
During the lazy summer evenings, tasty meals were prepared. This supplement of a restaurant at the hotel has proved a good one. Most weeks we cooked three evenings. The hotel guests do not only appreciate the food but certainly also the conviviality. Here again we are very happy with the beautiful comments. Alex loves to cook  and with all those beautiful, local Andalusian products and his passion only grows.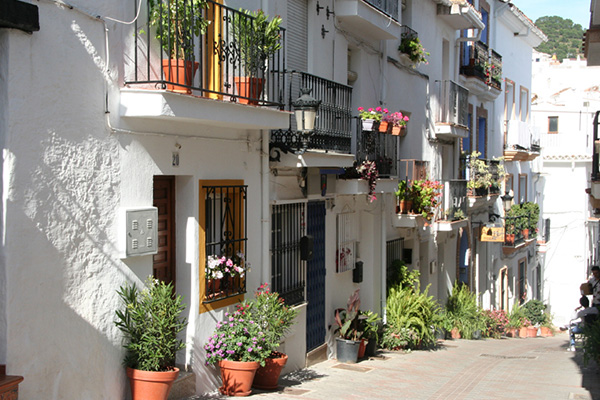 Stay in a holiday home
This year we had many returning hotel guests who chose to stay in one of our houses, in the middle of the village, between Spanish neighbors or just on the outskirts. Certainly if you intend to stay a little longer, this gives a lot of freedom. You can always use the facilities in the hotel, such as the restaurant, the swimming pool and all information.
From the end of December, all agencies and booking sites can use the agenda again. If you are interested, take a look at our site and ask for a quote. At this moment, the most popular weeks are still available.
Casa Fuente (suitable for 2 adults and 2 children) and Casa Charcas (4 adults and 2 children) are located in the middle of the village. Finca Santa Ana, with its own garden and swimming pool, is located just outside the village center but within walking distance of the village (6 adults and 2 children).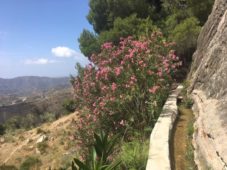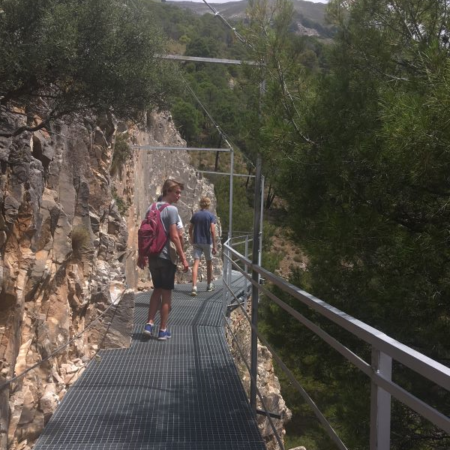 To do
Apart from the fact that we are happy to tell our guests what to do in the area, we also have an extensive range of day-programs. In a large box, you will find plasticized descriptions of hikes, routes, city visits etc. You can take it for the day or use it for inspiration. One of the recently added programs is "El Saltillo".
Now that the so popular "Caminito del Rey" is often sold out weeks in advance, we like to refer our guests to this little sibling. Only fifteen minutes longer in the car brings you to a beautiful region that is not yet flooded with tourists. Easy parking, a  great very Spanish restaurant for the start-coffee and the reward lunch and a beautiful, very relaxed walk to the local waterfalls. Only positives? No, if you suffer from vertigo we do not recommend this hike.
The same applies to the ascent of the nearby summit of the Concha. Well worth climbing, but quite exciting. It turned out afterwards that we  could have taken a less difficult route.
Tips
We cannot emphasize it enough: sometimes timely preparation is necessary.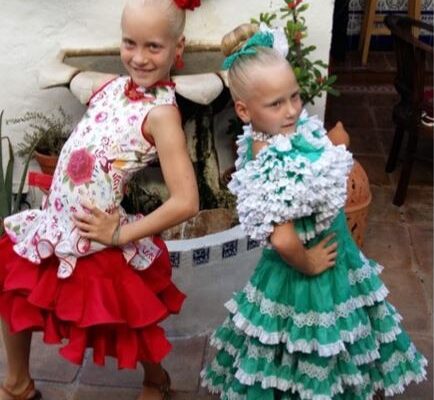 The winter is coming
In the relatively quieter winter months we will certainly find time to improve our knowledge of Spanish. Necessary for further integration into the village. We will need time to get our distribution of working time and free time a little better and…. every hotel in winter always requires a lot of extra cleaning and maintenance. The jobs that cannot be done when there are many guests.  We will not get bored in the coming months!
We are always looking for help to run the hotel with us. We are looking for a real centipede. Someone who likes to help with administration, welcoming the guests, serving breakfast or dinner, doing small repairs and watering the plants. Driving license is necessary and fluently English is self-evident. Spanish would be very useful. So, if you know someone, who would like to start in spring, let us know.
Recent information about the hotel, photos and events are always available on Facebook or Instagram. If you are there anyway, it would be great if you could support us by sharing our post! Thanks.