The lovely Cordoba
La Mezquita
The Mosque of Cordoba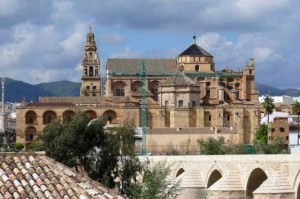 In the heyday of Cordoba (11th – 12th century) there were no less than 3,000 mosques in Cordoba. The city also counted with approximately 200,000 inhabitants, but some people claim that it was the double or even more. The Great Mosque was the main mosque, and it grew as the population did it. On  Fridays, a lot of prayers gathered in there, so a big space  was needed. The Mosque contains more than 800 columns that are still fully intact.
With the arrival of the Christians, the mosque remained largely intact. A cathedral was built in the centre of it but it remained as the main place of worship. The minaret was converted into a bell tower. However, the vaults, the colours of the columns and even a place to pray the Koran were remained. Visiting the mosque-cathedral will make your eyes go hungry, since the columns, the ceiling and the interior doors demand all of your attention.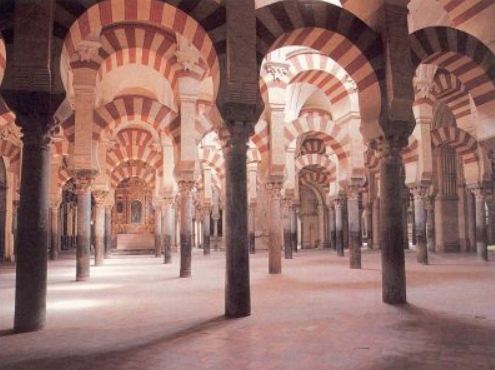 The Juderia: A Jewish Quarter in Cordoba
The old Jewish quarter is the oldest district of the city. Winding streets, old houses, monasteries, churches, city gates and walls (eg  la Puerta de Almodovar, built by the Muslims and adapted by the Christians) show the oriental atmosphere that Cordoba has.
First there were the Jews and then came the Moors. Both communities have lived together with the Christians peacefully. The Jews have even a synagogue built during the Moorish 'occupation'.
The Jewish Quarter is one of the most charming districts of Cordoba. It is full of narrow streets with shops, restaurants, tapas bars and a marketplace. The street where every tourist goes through is Calle Judios, the most typical of the district. Furthermore, the synagogue should definitely be visited because it is one of the few in Europe from the Medieval Period. Also remember to visit the Jewish Quarter during the evening since the lighting is something really special.
Palacio de Viana
This beautiful palace is well worth a visit because it is a museum with furniture, tapestries and other objects that gives a good impression of how the rich people used to live. The palace is huge and has no less than 12 patios and a garden.
During the "Festival de los patios" in May,  the patios of Cordoba are opened for visitors.
Ask at the reception of La Posada del Angel for the description of a walk along the highlights of Cordoba.
The weather in Cordoba
Córdoba has officially a Mediterranean climate, but the country and the ocean's climate have their influence on it. It is the hottest city in Spain, after Ubeda, and winters are mild (it rarely freezes) and summers are extremely hot. Every year, the temperature regularly exceeds 40 Celsius degrees. The annual average temperature is the highest of Europe.