Casa Amaya
casa rural in Ojén nearby Marbella
Casa Amaya is a very complete and recently restored house in the centre of Ojén, built against the mountain, which is clearly visible in the house. Your daily life takes place between your Spanish neighbours. The village square with its terraces and restaurants is just around the corner. So is the hotel, which has a swimming pool; less than a minute walk.
The house consists of three floors and a large roof terrace.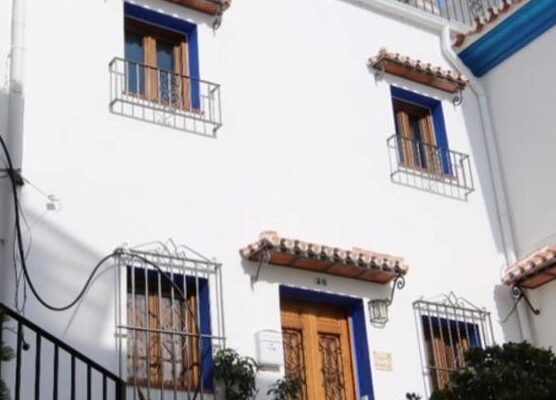 The ground floor houses a living room followed by an open kitchen, naturally including all appliances, crockery and cooking utensils.
In the seating area there is a large sofa that can be converted into a 1.40m wide double bed if desired. The television offers a substantial range of international (including many Dutch) channels.
Next to the kitchen is the passage to the top. You reach the first floor via the staircase covered with Spanish tiles that runs along the carved mountainside.
On this floor, you will find the first bedroom with a double bed overlooking the white village.
There is also a room on this floor with beds for two people that can also be placed together. There is another bed for one person on the landing and a luxurious bathroom with shower, sink, toilet and bidet.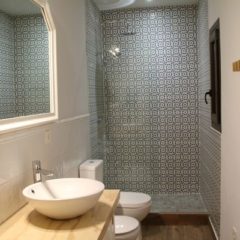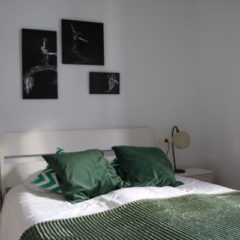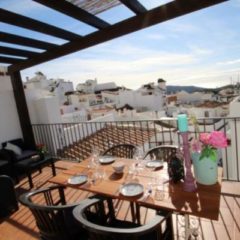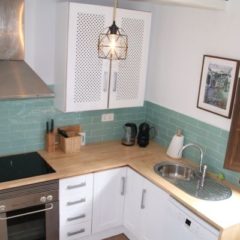 On the second floor there is a pantry with sink and induction hob, where you can prepare dishes on the roof terrace in the evening. On this floor you will also find a small refrigerator.
Via the pantry we reach the third bedroom, which is equipped with its own, luxurious bathroom with toilet.
Through this bedroom there is a passage to the huge roof terrace.
This beautiful terrace with large dining table and lounge set has a fantastic view of the village, Marbella and the sea; provided the weather is good, there is a beautiful view of Morocco.
The house is equipped with air conditioning, WiFi, heating and washing machine.
Lots of comfort
Casa Amaya is a very complete house in which you can stay with a group of maximum 5 adults and 2 children. The house is supplied with towels and bed linen. On request we provide a baby cot and a high chair.
All guests may use the facilities of Hotel La Posada del Angel (next door), on the other site of the square. For all kinds of information about the house and the environment, for breakfast on our lovely patio and use of the climatized swimmingpool (from 1 april till 1 dec.).The price for renting the house starts at € 700 a week, depending the season.
On request we can give you some more information.