Holiday homes reservepagina mailadressen
In La Posada del Angel we offer rooms per night, including breakfast.  If you like to stay longer, you can also choose to stay in a private house. Those houses have different rooms, a kitchen, terraces and mostly a private swimmingpool.  During your stay, you can use the facilities of the hotel and ask for al kinds of information about the neighbourhood.  The houses are rented per week and are situated in Ojén. Just around the corner or "in the campo" around Ojén.
Finca for rent in Ojén
8 Minutes walk from La Posada del Ángel, just outside Ojén is Finca Santa Ana with its beautiful sea views. This is a charming country house with three bedrooms, two bathrooms, a study, kitchen and small living room.
Casas Rurales
Two village houses are situated in the center of Ojén. A third one is under construction.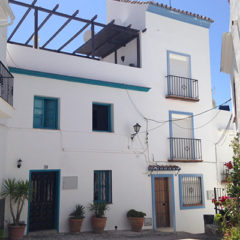 Casa Charcas
A holiday home for 2 till 6 people in Ojén
This beautiful village house with roof terrace, at about 4 minutes walk from the hotel, has 2 bedrooms with ensuite bathroom.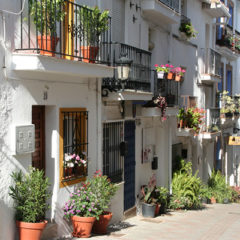 Casa Fuente
A holiday home for 2 till 4 people in Ojén
Casa Fuente is a very complete village house in the center of the white village Ojen.
Houses for rent near Marbella and Puerto Banus
Holiday rentals in Málaga province, holiday apartments, villas and rural homes for rent.
For rentals, we also make use of the following holiday homes sites