5 day New Year's Eve Package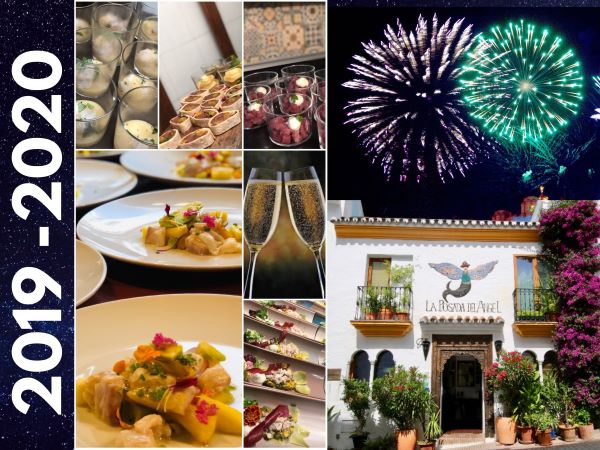 5 day New Year's Eve Package
New Year's Eve in Ojén is celebrated in a huge tent which is placed next to the church, at the village square. At twelve o'clock, you traditionally eat 12 grapes to ensure that you have all the luck in 2020, after which the party starts and continues until the early morning.
In the evening, a nice New Year's Eve dinner will be served at the hotel, which will consist of luxurious tapas.
The menu
The menu is all about "Compartir y Disfrutar", sharing and enjoying tapas, pinchos and tastings together with your partner. E.g. duck liver with caramelised onion in Pedro Ximenez, Spanish langoustine with shellfish foam, a gazpacho sandwich … to name just a few dishes. The Chef will surprise you throughout the evening, with a creative variation on all the beautiful Spanish dishes.
On New Year's morning we serve an extensive champagne brunch.
Incidentally, this is a period in the year in which the daytime is usually characterized by excellent temperatures, often even well above 20 degrees. The golf courses have attractive rates and you can ski in the Sierra Nevada, nice for a day trip from Ojén.
The Package
We offer this package based on 4 nights around New Year's Eve, very extensive luxury tapas dinner, bubbles, New Year brunch, breakfast on the other days from € 660.00 per 2 people. The price is based on a Standard Room. Depending on the choice of room type, there is an additional cost.
Call or mail for more information and the booking conditions.