Travelling between Andalusian provinces is now possible!
Stay in one of the beautiful rooms of La Posada del Angel and enjoy the culinary skills from chef and owner Alex. Take a quick look at our "weekend escape package".
La Posada del Angel, located in Ojén, with many beautiful beaches and hiking possibilities nearby, offers two nights in one of the hotel rooms, an exclusive dinner on one day and a simpler dish of the day with dessert on the other day. To celebrate our reopening and start of the summer season, we offer all couples who book to stay in June a free bottle of cava or wine. The price for two nights with breakfast and two dinners starts at  € 145 p.p. depending on your choice of room type. Of course, longer duration stays are also possible!
If you prefer a stay of one night including dinner, the price starts at € 155 per couple for two persons.
We had full house from April until well into November, with a brief respite of a day or two here and there. It was so incredibly nice to be busy again with everything in and around the hotel. We were again able to receive guests from all over Europe, from Croatia to England and everything in between. Of course, the Dutch guests were also well represented, always nice to have a chat in our native language 😉. Marbella is also a popular coastal resort for holidays at home and so we were also able to welcome many Spaniards during the high summer months. Of course, everyone comes to southern Spain partly for the wonderful temperatures, and Costa del Sol certainly lived up to its name. With a record summer in terms of temperatures, with the mercury not dropping below 35 degrees in the month of July, and August and even September still hovering around 30 degrees daily. So, our lovely refreshing swimming pool was well used, perfect for cooling off after a hot day.
Consult with us about the availability of this offer.
Delicious dinner inclusive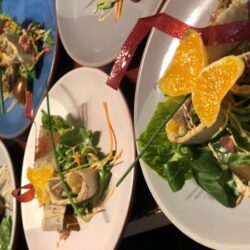 Your own private terrace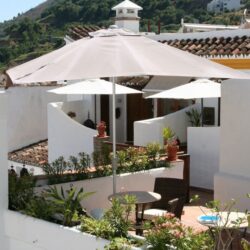 The beaches of Marbella nearby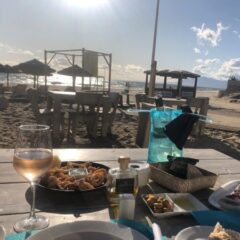 Stay informed
If you like to stay informed of the latest news in La Posada del Angel, the situation in Ojén, and the restart of activity companies, follow us on facebook.